Oxford University's Reuters Institute for the Study of Journalism has surveyed more than 80,000 people in 40 markets to understand key trends affecting the news business for its latest report – here's what you need to know.
The report (Reuters Institute Digital News Report 2020) is based on a survey pre-coronavirus, supplemented with an additional survey in April to help explore the impact of the pandemic on news consumption.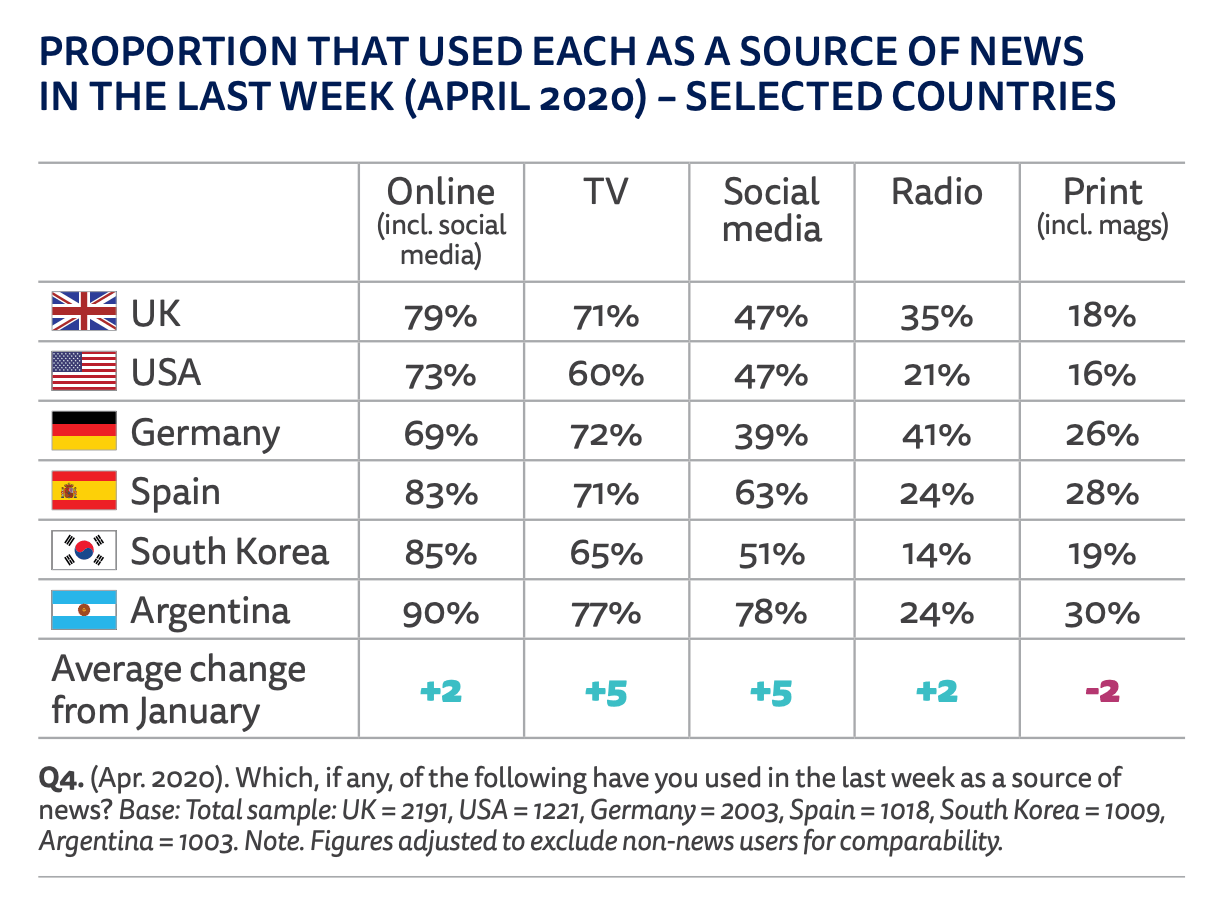 1. Journalism is still in demand, but ads don't pay
The extra interest in news during the pandemic has not translated to additional ad revenue, forcing publishers to accelerate plans to make long-term survival about a deep relationship with readers through subscriptions or memberships.
As a result, the study registers: significant increases in payment for online news in a number of countries including the United States, where 20% pay for news (up 4 percentage points YOY), and Norway, where 42% pay (up 8 points)" with rises across other markets. However, most people don't pay for their news.
Unless publishers are able to offer a truly unique package with markedly better content than non-subscription competitors, the proportion of paying members is likely to remain small. "We observe a very high proportion of non-subscribers (40% in the USA and 50% in the UK) who say that nothing could persuade them to pay," the report states.
2. Consolidation persists
Sadly, the shift to a deeper relationship is likely to prove untenable for the news business in general, as the study finds persistent "winner-takes-most" dynamics especially in markets with high levels of payment, where between a third and a half of all subscriptions go to a few large national brands to the detriment of others.
3. Instagram becomes ever more important
"Across age groups, use of Instagram for news has doubled since 2018 and looks likely to overtake Twitter over the next year."
4. Podcasts continue to grow as Spotify takes the top spot
Across countries, half of the respondents say podcasts add more depth.
In the most developed market for the format, the US, Spotify claims the top spot with 25% of respondents saying that was their destination for podcasts, compared with 20% who said Apple podcasts. Listenership in the US is also shifting.
5. Email remains crucial
In the United States, one in five (21%) access a news email weekly, and for almost half of these, it is their primary way of accessing news.
"Across countries, around one in six (16%) access news each week via email, with most of these (60%) accessing a briefing of general or political news, often sent in the morning." However, the adoption of email formats is far higher in the US, where around a fifth of people accesses a news email weekly, that proportion dips slightly in Europe.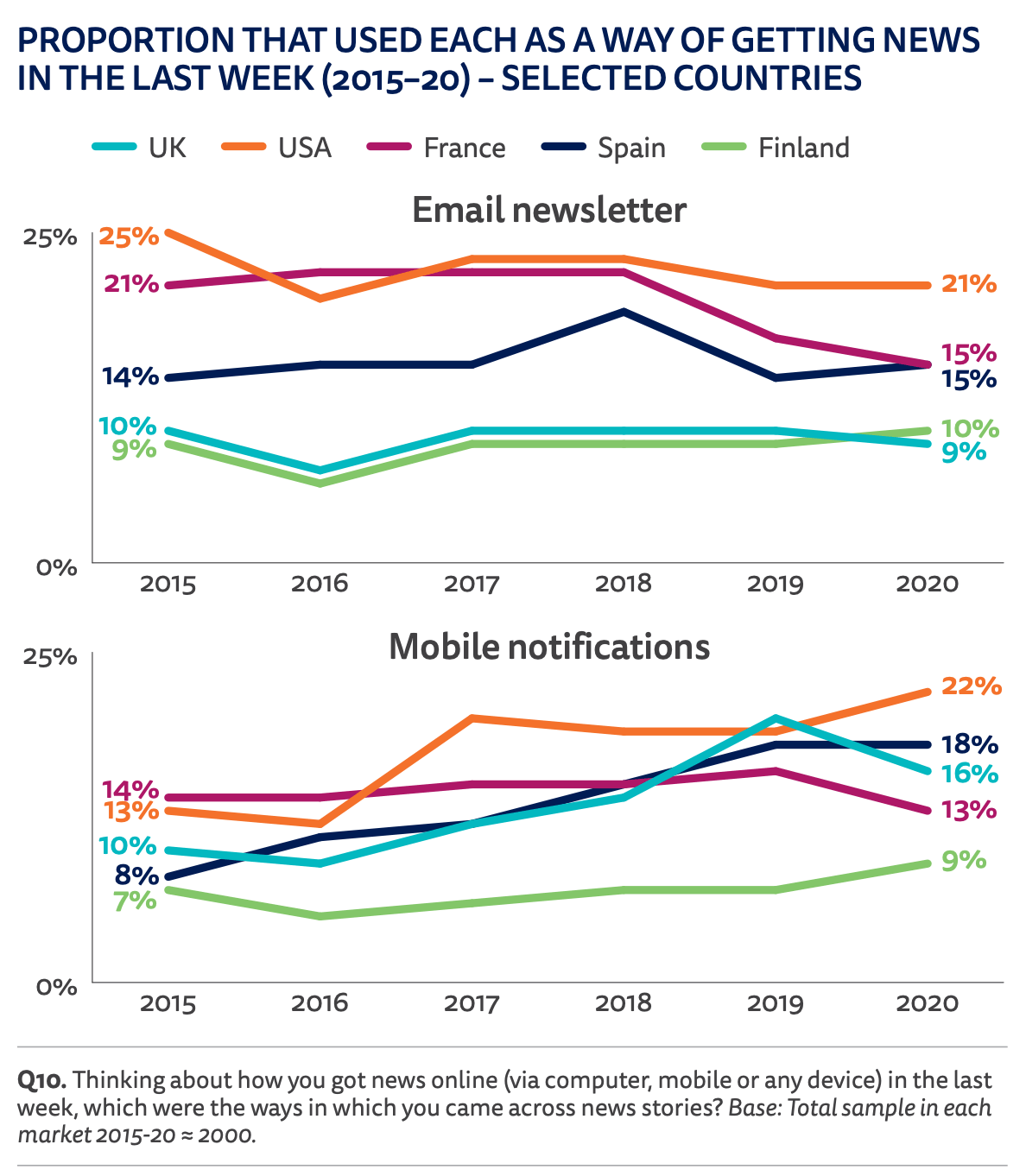 SOURCES & FULL REPORT: Reuters Institute Digital News Report 2020, WARC